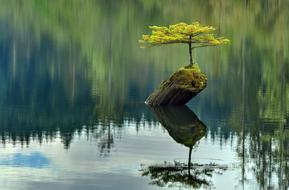 Weekly Mindfulness Class offered periodically
An ongoing drop-in practice of mindfulness techniques for beginners and experienced practitioners alike. The purpose of Mindfulness is the development of the ability to hold emotions and experiences with curiosity and compassion. Join us to begin your journey or strengthen your on going practice in the context of a supportive group space that allows for sharing, learning, and encouragement. $5-$10 donation requested. Although this is a drop-in group, please call before attending your first meeting. Facilitated by Jubilee Hawley, MS.
Call Jubilee at 541-414-7213 for more info.
---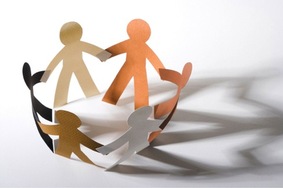 Chronic Illness Support Group for Women
For women who are experiencing chronic pain or illness. Come join others who understand what challenges you face. In an atmosphere of compassion, understanding, empathy, and respect, you can experience the support of a group that meets twice monthly on a drop-in basis. This is not an education-based, how-can-we-fix-it gathering. It is a place to share your feelings, stories, and feel less isolated. $5 - $7.50 per person each group meeting; no one turned away for inability to pay. Call Sharon Bolles, MA, LPC at 541-840-5922.

---
---
Noon Time Talks

This is an ongoing series of information talks primarily designed for therapists that are hosted periodically on
Fridays from 12 to 1pm at the Community Counseling Center of Ashland


---
Past Presentations...


February 19th, 2015 - 12 to 1pm
Conflict Management in Couples Therapy
presented by Stacy Hubbard, LMFT

Stacy will cover the research and foundations of the Gottman method and give specific tools to use in session to help couples gain skills for conflict management.



January 22nd, 2015 - 12 to 1pm
Play, Sandtray, and Expressive Therapies
presented by Roxanne Rae, MSW, LCSW, BCD

With over 40 years experience, Roxanne shares her extensive studies in expressive art therapies and somatically-based interventions, particularly focusing on the treatment of trauma.



December 11th, 2015 - 12 to 1pm
Breaking Free of Domestic Violence
presented by Leslie Kendall, CADC1

Leslie will talk about the tools and qualities a therapist might offer a client who is trying to break free from the cycle of domestic violence, including compassionate communication, mindful living, parenting skills with children who are coping with DV, and many others.



November 20th, 2015 - 12 to 1pm
Ritual Abuse and Dissociative Identity Disorder
presented by Sharon Bolles, LPC

Discover why it's important for clinicians to know about ritualized abuse, how it relates to D.I.D., and how to recognize and respond to dissociative identity disorder.



May 15th, 2015 - 12 to 1pm
Native Healing and Mental Health
presented by Coyote Marie Hunter-Ripper

Marie is a Traditional Native Practitioner who draws from her Cherokee, Choctaw, and Scottish heritage to help people move forward in their lives through Sessions, Treatments, and Clearings of the unseen. See attached Flyer for more info.

---