Licensed Therapists
Nando Raynolds, MA, LPC
Clinical Director
541-821-6623 www.nando-r.com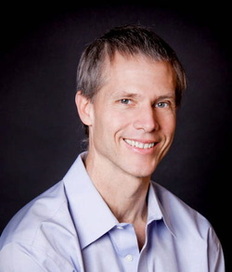 Nando brings more than 25 years of counseling experience and his own personal integration of material from Hakomi, NLP, and Energy Psychology to his work. His interest in blending the wisdom of the mind and body has led him to study and teach T'ai Chi and qigong for 30 years, to practice and teach massage and play in dance. "Life is hard, so let's be sure to enjoy its beauty and have fun when we can!"

Nando works with adults, couples and groups. He developed the 7 Keys to Personal Power program, a series of ongoing personal growth classes offered at the Center. He is the Clinical Director and one of the supervisors for Center interns. He also teaches NLP and Life Coaching classes with one of the other CCC directors, Maria Connolly.

Some endorsements:
"Nando is that rare practitioner who combines wide-ranging and nuanced technical skill with genuine heartfulness. Highly experienced, compassionate and trustworthy, his work is equal parts incisive clinical expert and wise cosmic uncle."
Jon Eisman
Founding Member, Hakomi Institute, Inc.
Founder, Mindful Experiential Therapy Approaches

"Nando has a combination of a very keen intellect, a strong empathic stance and a very compassionate heart, all essential for being a masterful therapist. His extensive knowledge and practice in martial arts also brings more strength to his psychotherapeutic work."
Dr. Ted Sundin, Psychiatrist
---
Qualified Mental Health Professionals / Registered Interns
Kaijah Bjorklund, MS
kaijahccc@gmail.com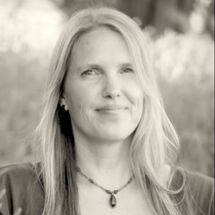 Kaijah Bjorklund, MS has a degree in Clinical Mental Health Counseling from Prescott College. She provides a safe, nurturing, nonjudgmental environment for clients to explore their feelings and experiences. She has a background in Somatic psychology and bodywork. Her training includes Sensorimotor Psychotherapy, EMDR and mindfulness practices. She works with clients to better understand the mind, body, spirit, and emotional aspects of health and wellness. She specializes in working with trauma related issues, including PTSD. She also works with anxiety, LGBTQIQ issues, eating disorders, stress reduction, domestic violence, grief and loss, health and wellness, relationship issues, chronic pain and illness, depression and life transitions.



---
Jubilee Hawley, MS, NCC
jubileehawley@gmail.com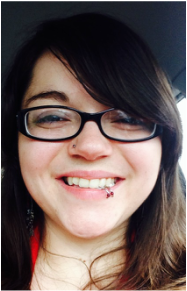 Jubilee Hawley is a registered intern and recently graduated with her masters in Mental Health Counseling at Southern Oregon University. Her passion is working with body image and self-esteem. The foundation of her work is a true respect for the individual and their story, coupled with a deep conviction of the human potential. She supports her clients by holding a safe space and offering tools that allow the strengths and potential already inside each individual to emerge. She has experience working with anxiety, depression, grief, loss of meaning, self-esteem, body image, and bi-polar disorder.






---
Maruka Sada
marukasada@gmail.com
541-326-5354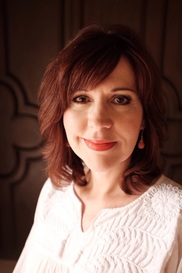 Maruka Sada is a graduate of the Master in Mental Health Counseling program at Southern Oregon University. She has received a
Master´s of Science in Marriage and Familya from Instituto Superior para la Familia, in Monterrey, Mexico. She provides services in English and in Spanish.

Maruka is interested in helping people who experience challenges such as interpersonal relationships, specially couples, depression, anxiety, stress management, chronic pain and illness, and mindfulness. Maruka values and respects the person´s history and has a profound conviction that everyone deserves the opportunity to live a meaningful and fulfilling life, and that every individual has the potential to develop to his or her own potential.

Maruka Sada es estudiante del segundo año de la maestría en Salud Mental por la Universidad del Sur de Oregon. Tiene otro maestría en Ciencias del Matrimonio y Familia recibida por el Instituto Superior para la Familia en Monterrey, México, y ofrece sus servicios en inglés o en español. Maruka tiene especial interés por ayudar a personas con dificultades en el campo de las relaciones de interpersonales, especialmente de pareja, depresión, ansiedad, manejo del estrés, dolor crónico y mindfulnes.

Maruka valora y respeta la historia de cada persona y tiene una profunda convicción de que todos merecen y tienen derecho a una vida de con significado y realización personal y que cada persona tiene el potencial para desarrollar todas sus capacidades.

---
_Craig Blackard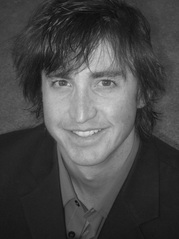 Craig Blackard comes to the Community Counseling Center from Colorado. Prior to deciding on a career as a therapist Craig has had diverse work, academic, and play interests. Craig holds a Master's Degree in Music Performance and has worked as a performer and a private lesson teacher. Craig is also passionate about the outdoors and has worked extensively as a whitewater raft guide in the summers and a ski patroller during the winter. An active, outdoor lifestyle is still very much a part of Craig's overall wellness.

Through the gift of therapy, Craig believes that the turbulence of human existence can be transformed and channeled into a meaningful life of peace. The cornerstone of Craig's therapeutic work is compassion; the work is largely based on empathetic understanding, extended awareness, and non-judgement. Craig is a believer that the fundamental nature of all humans is goodness and that in the right conditions, goodness, joy, and contentment are simply natural arisings.

Areas of Interest: Anxiety, Depression, Stress Management, Mindfulness, Relationship and Attachment Issues, Addictive Behaviors, OCD, Grief and Loss, Identity, Adolescents, DBT techniques.
---
Graduate Student Interns
Ken Kemp

Info coming soon